The weekend of my birthday my request was to work on putting in a fire pit. A few days before we went to Home Depot and bought 22 retaining wall stones and laid them our roughly where we wanted it to go.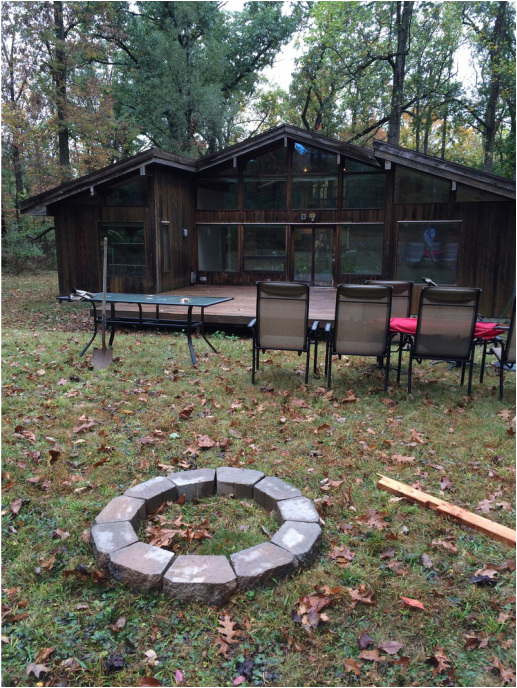 Next was to move the stones out of the way and dig out enough for one layer of stones to be level with the ground.
The tough part was getting the first layer of stones level enough to balance another level of stones on top. Luckily that was when Brian and Meghan showed up to help! We didn't have any trowels or other hand tools, so we used the rocks we found in the soil as primitive tools.
We added some "River Pebbles" to the bottom of the fire pit and then used rocks we found in the soil to decorate the outer edge. Even though Meghan did an awesome job collecting wet firewood from around the yard, Benn had to bring some dry wood from our landlord Dennis in order to start a fire.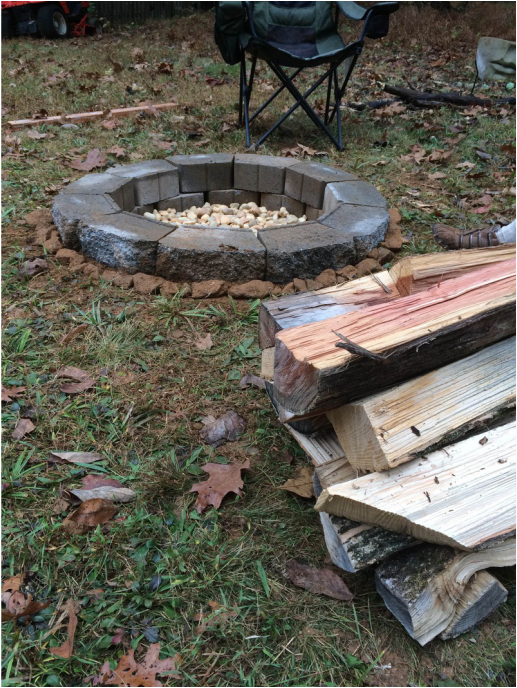 It works!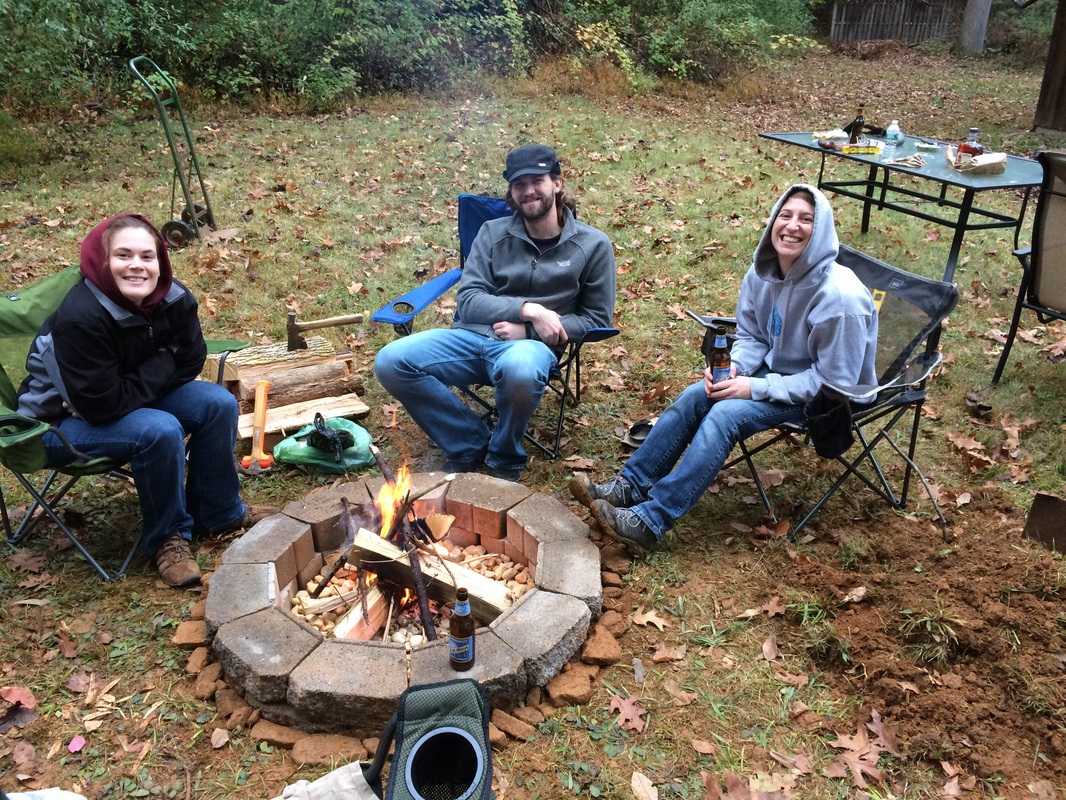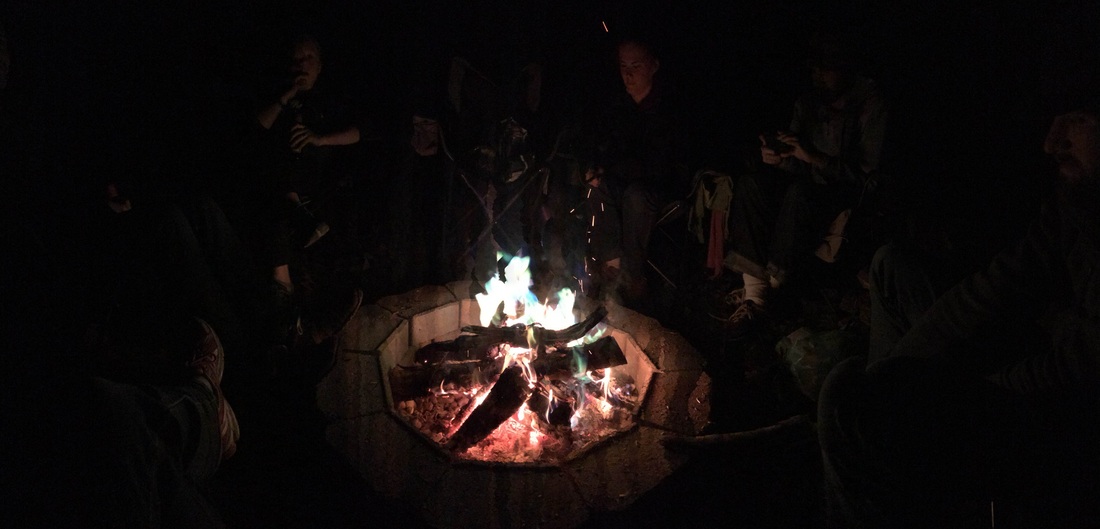 Or course, the first thing my Dad says when he sees it, "Why is it so tiny?"
So maybe the next fire pit blog post will be about making it bigger ;-P