After a fantastic kick-off weekend at our new place we were super motivated to keep working! So every day after work we went to Woodhaven to do a little more. Slowly, but surely it's getting there! One of the greatest features of the house was also something that needed the most cleaning: all the recessed lighting! And the house has a lot of it! 28 fixtures and bulbs to be exact. Most on cathedral ceilings. All the fixtures were yellowed, stained and covered in years of baked on dust and possibly cigarette smoke.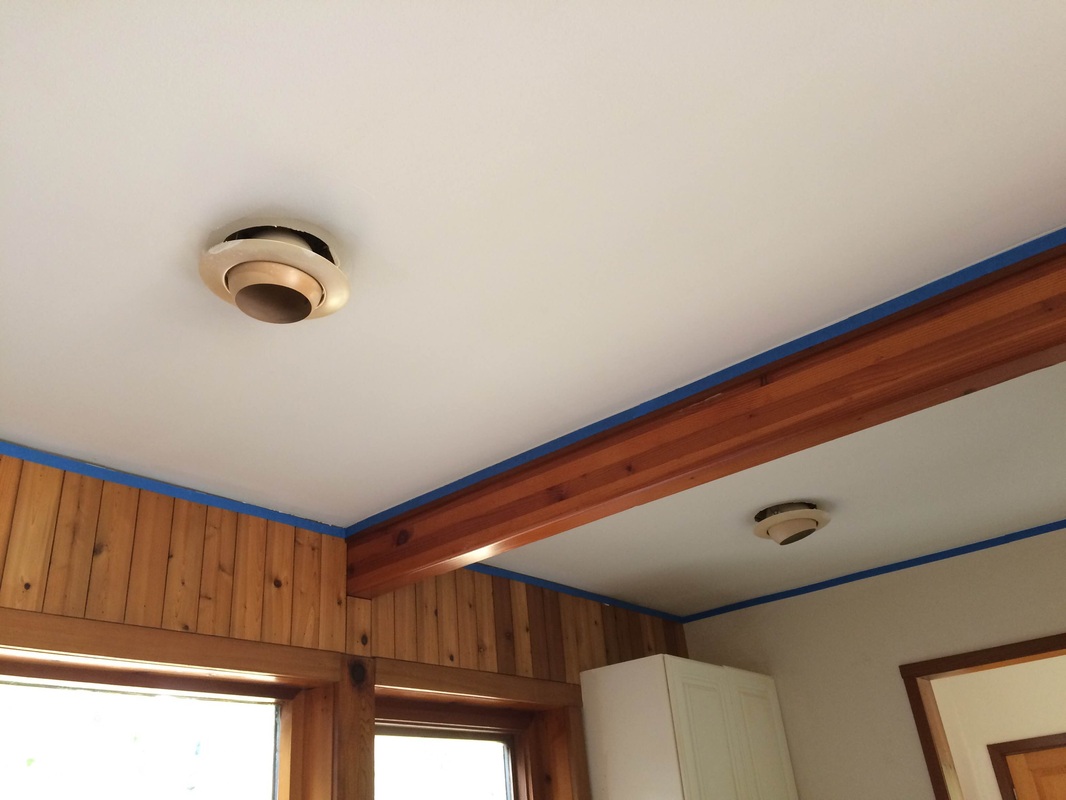 Even the lightbulbs themselves were dirty.
So we took all of the lightbulbs out and cleaned them. It was surprisingly easy to clean them off with some Clorox wipes! In a few minutes they all looked brand new!
The fixtures were a little trickier. We took two pieces of cardboard and cut half circles out of each of them. Then we used them as a mask so we could spray paint the fixtures with white Rustoleum spray paint. On the lower ceilings Benn held the cardboard while I painted, but on the higher ceilings tall-man-Benn was on his own.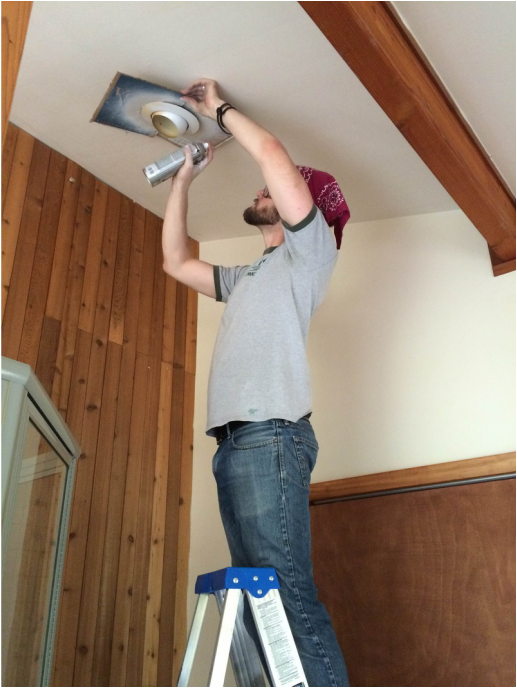 It was a lot of work, but it was totally worth it. The fixtures looked brand new. With the clean bulbs re-installed, it looked great! Not bad for a Saturday's worth of work.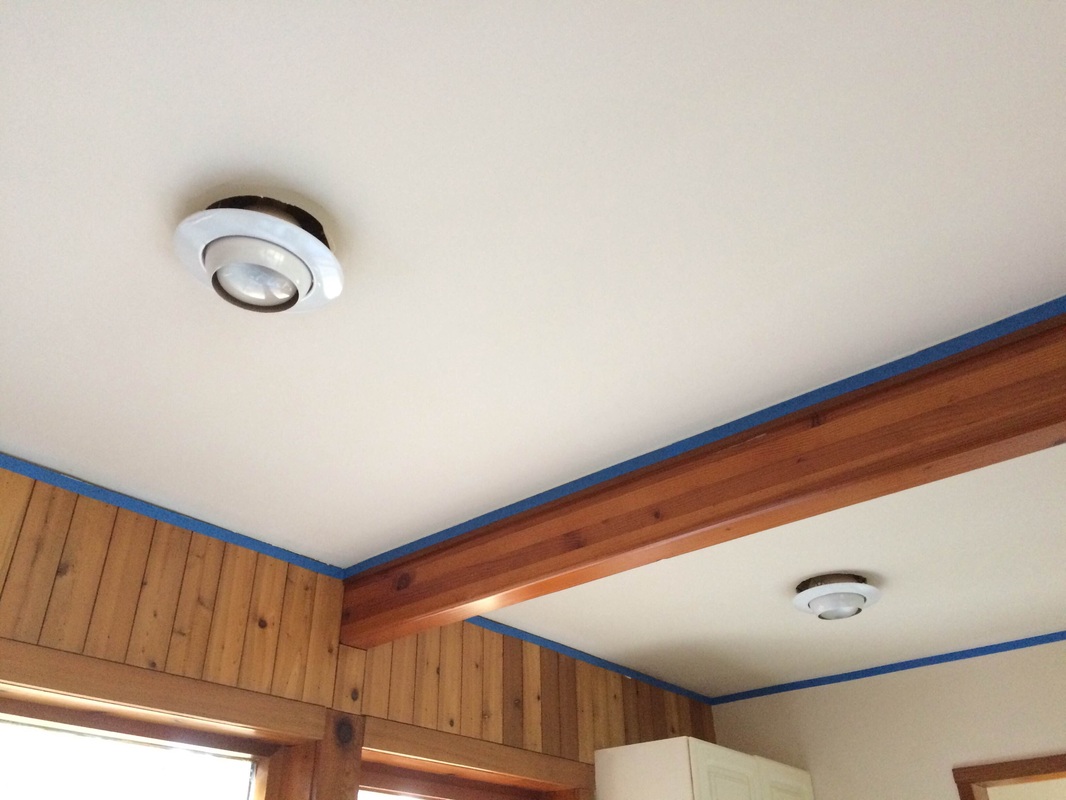 We also started painting the ceilings. The bright white ceiling paint made a huge difference!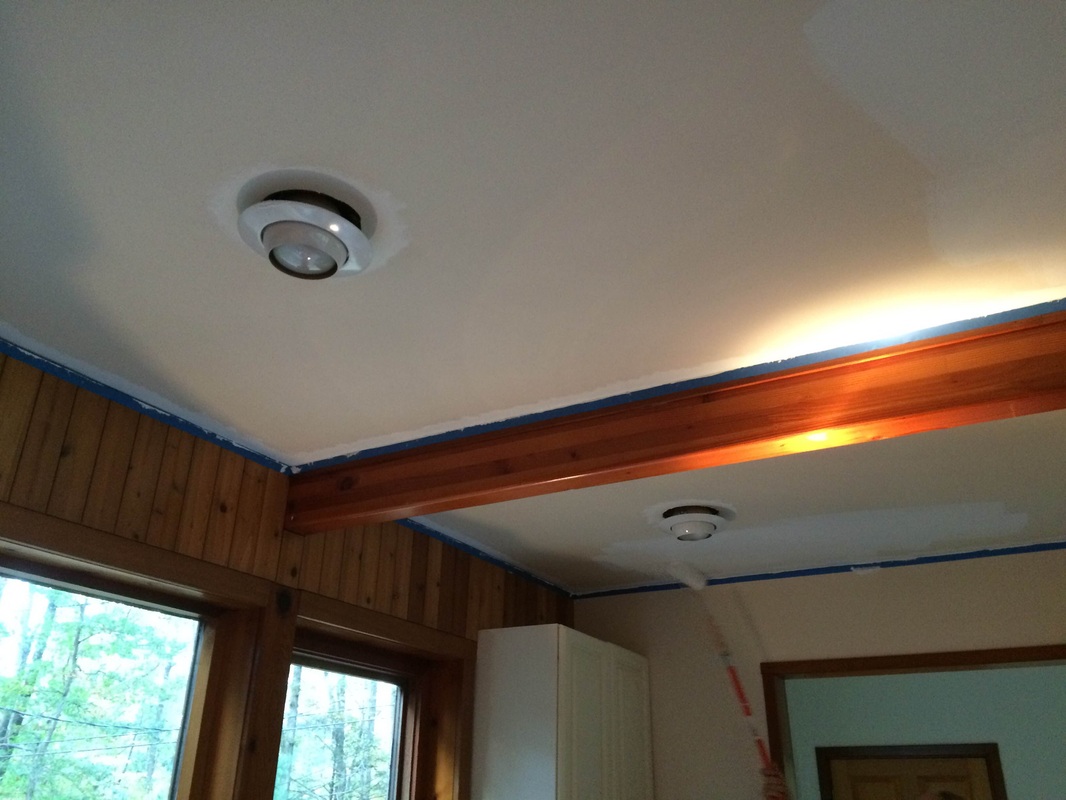 Our friend Lindsay Rath gets a huge shout out for coming over and helping us get started painting our ceilings!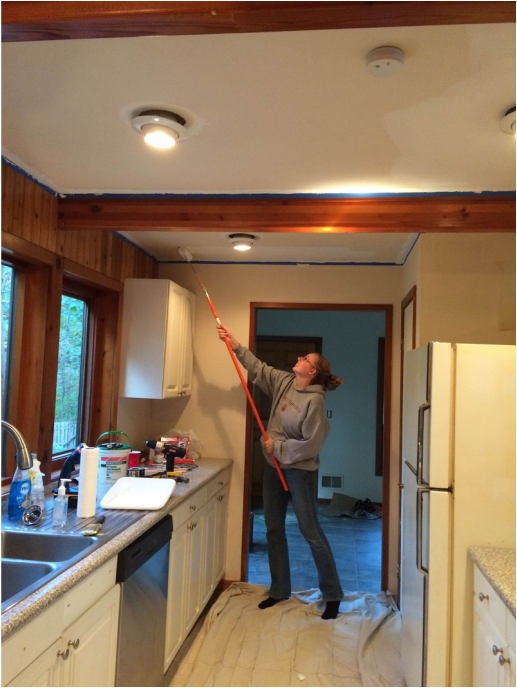 We started in the kitchen because they were the lowest ceilings. When I moved onto the foyer/dining room I ran into a problem. I could only reach the first section of the sloping ceiling with our ladder. You can see the top of our 6 foot ladder in the corner of the picture below.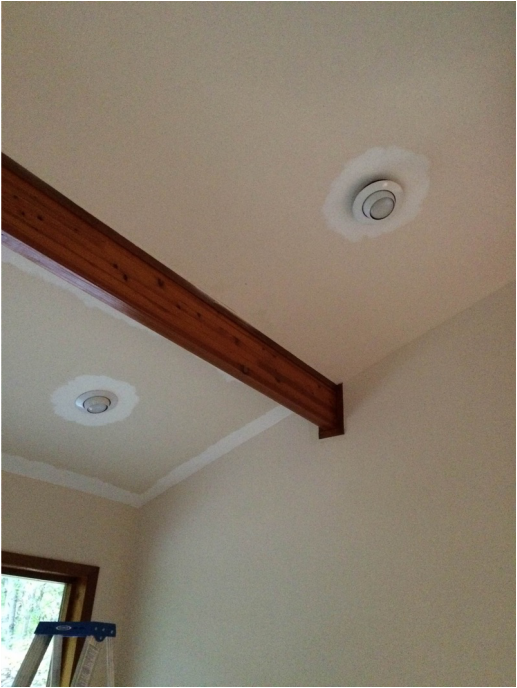 It was time to invest in a longer ladder! After another trip to Home Depot I was finally able to reach the very top from our new 8 foot ladder! That became our new motto: Our ceiling aren't too high, our ladders are too short!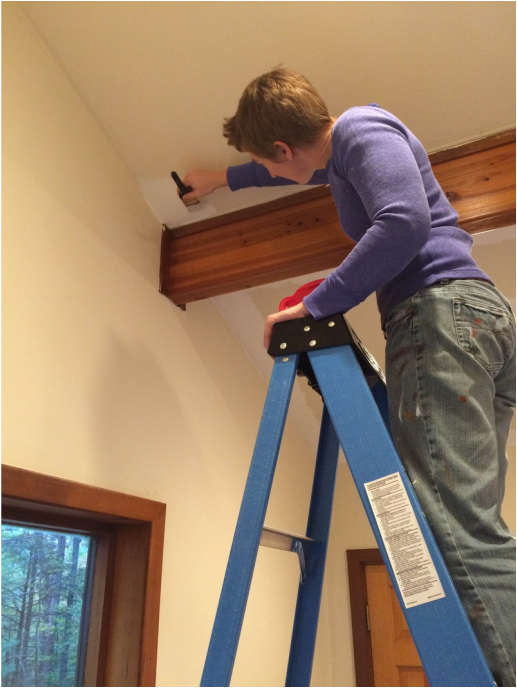 Speaking of time on ladders, Benn also cleaning and dusted all of high windows!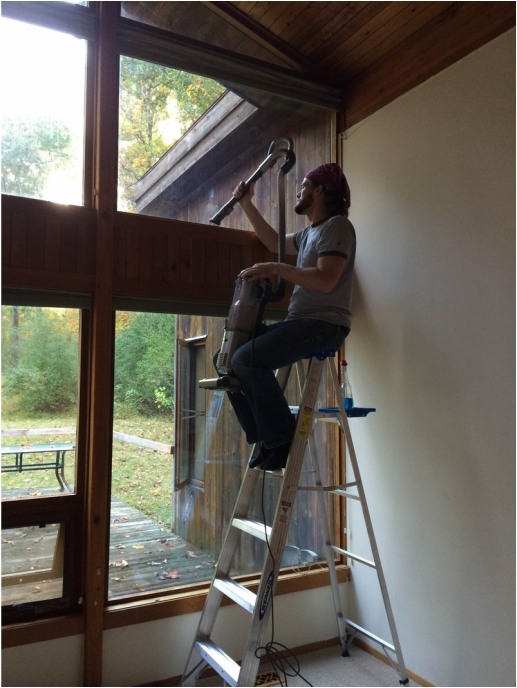 Now we just have to finish painting the ceilings so we can get to the fun part! Painting the walls!