Meet Dean Osmond, the "Pallet Man"
Check out our latest video featuring Dean Osmond's folk art made from reclaimed wood and used pallets.
---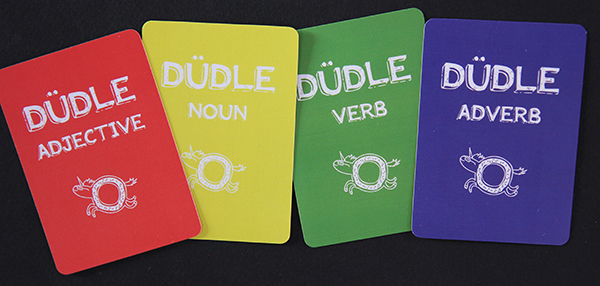 Düdle the Game!
Düdle, the game of illustrating ridiculous, randomly generated phrases is our biggest and best project yet! Learn more and sign up for the Düdle Newsletter here:
www.DudleGame.com
Thanks to everyone showing interest, supporting, and sharing the game!
---

Season's Greetings from Benn and Oz!
Hope you enjoyed our 2013 watercolor cut paper collage Christmas card!
It still doesn't top our "card" from 2009 though,
Treasures of the North and Other Christmas Tales.
Did you not get one of those in the mail?
Check out the free eBook here
. Or if you really want to buy a paperback copy, you can buy it at cost
here
.
We also hope to use the website to help organize our creative endeavors! Thanks for visiting and check back again, hopefully there will be something new and exciting waiting for you!